I Am Ready To Spend My Last Kobo – Bobrisky Says As He Tells Fans To Go After Anonymous Blogger
The fight between Instagram anonymous blogger gist lover has taken a new turn as controversial crossdresser has sent his army of loyal followers to charge and report the Instagram handle of the anonymous blogger that has been ridiculing him and posting his private moments for the world to see.
The aggrieved crossdresser said it is honestly wicked of the blogger to frame up lies, bullying, and spoiling people's images just because he or she is hidden and cannot be found.
Still upset that a video of him was recently released without his permission or consent, Bobrisky told his loyal followers to charge at the blogger and report his page. He has also vowed to spend his last Kobo on his fans to make sure that the Instagram handle is no longer in existence.
He gave them details of what to report and told them to come back to his page, post their account details and receive their money for a job well done. This would not be the first time the two controversial personalities are fighting it out on social media. The last fight was won by the anonymous blogger, a fight that humbled Bobrisky to tender a public apology to Tonto Dikeh.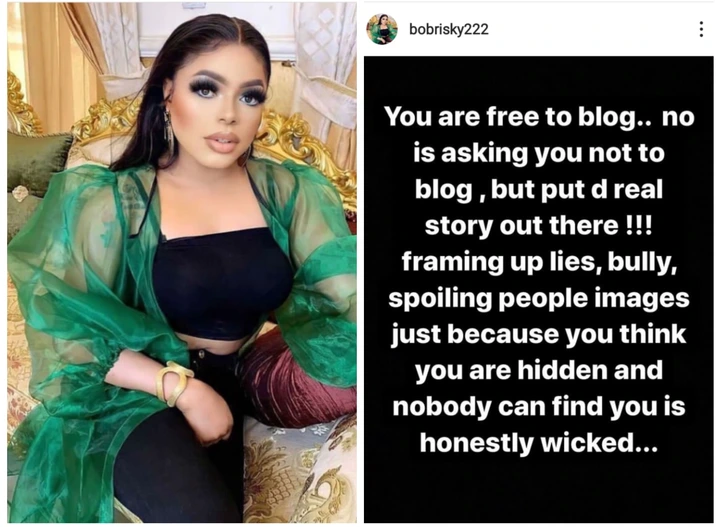 Now they are at it again and Bobrisky does not want to go down without winning this fight.