Truth Is About to Come Out? See What the Prophet Said About Kelly Khumalo
Black_Media_08_October_2021.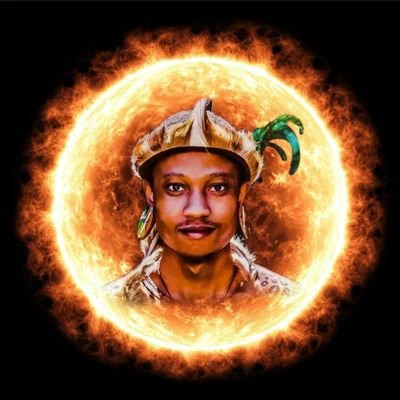 The Tweeter Prophet is back again with one of the most scary prophecies about one of the well-known Mzanzi celebrities. You will remember that last time when he gave out prophecies about Mzanzi celebrities, they all passed away. At first he prophesied that he was seeing trouble in Shona Ferguson, but people ignored it. After some time, Shona passed away. He then prophesied that there were Mzanzi artists that were in danger. A few days later, Mpura and Killer Kau passed away in a horrible car accident. After those two prophecies, many people started taking him seriously.
Yesterday he made another prophecy on Mzanzi Celebrity Kelly Khumalo and left many people worried about her. He said that she is not at peace and the absence of her peace is troubling her ancestors, so she must find peace before it's too late.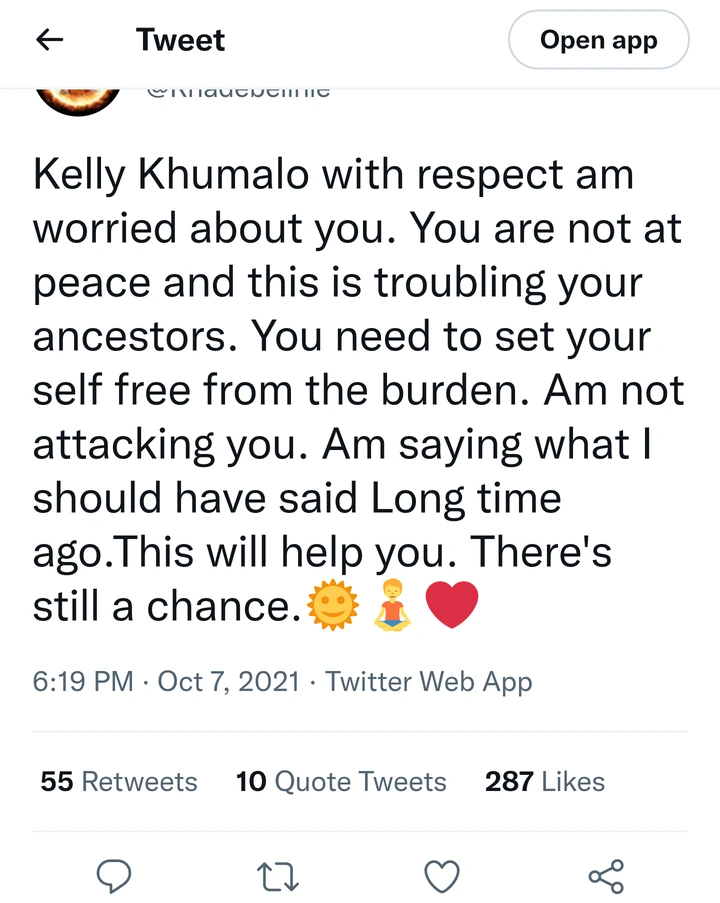 "Kelly Khumalo, with respect, I am worried about you. You are not at peace and this is troubling your ancestors. You need to set yourself free from the burden. I am not attacking you. I am saying what I should have said a long time ago. This will help you. There's still a chance. " He tweeted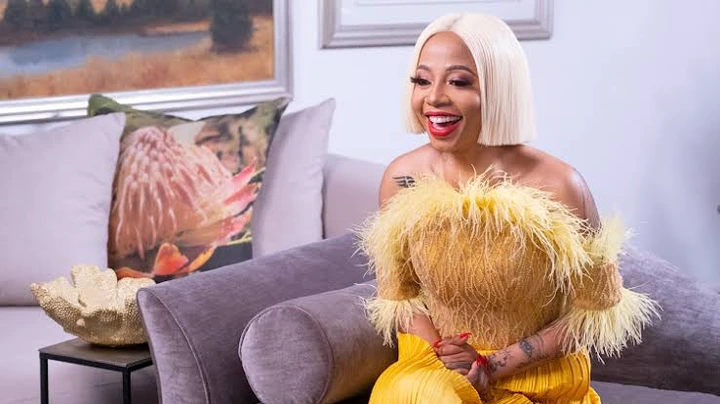 Those who are good at interpreting prophecies say that this means there's something that she needs to confess about that is not setting her free. After all that, many people just thought of her past husband, Senzo Meyiwa, as there have been allegations that she had a hand in it.
However, many people in the comments section advised him to text her privately because she might feel offended by being exposed. See some of the comments below: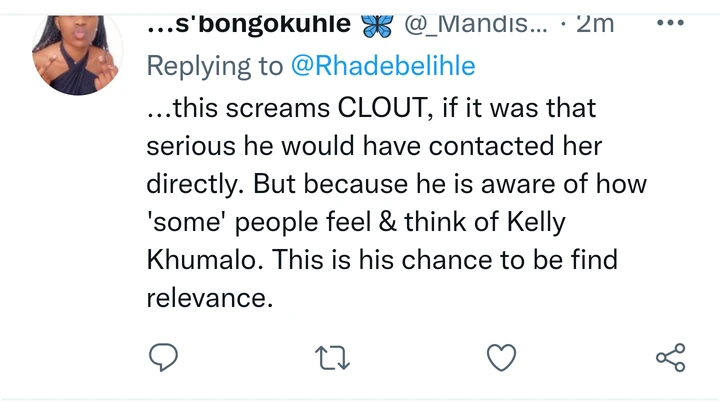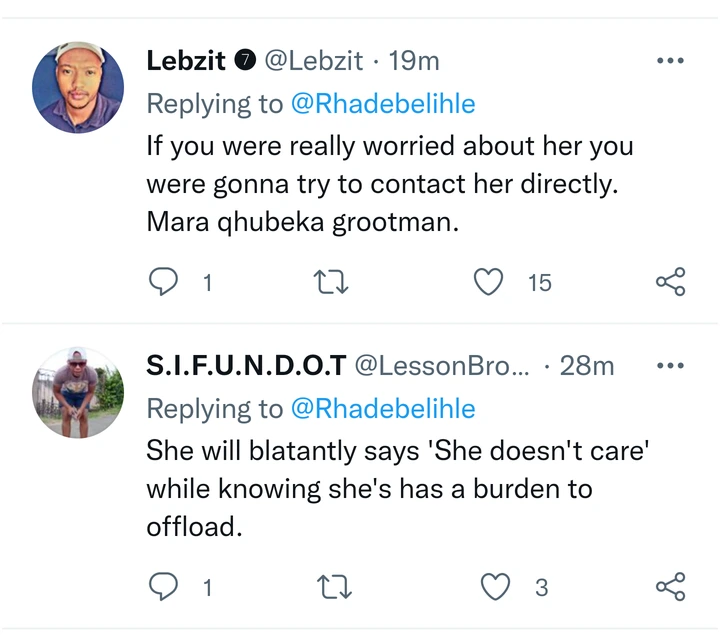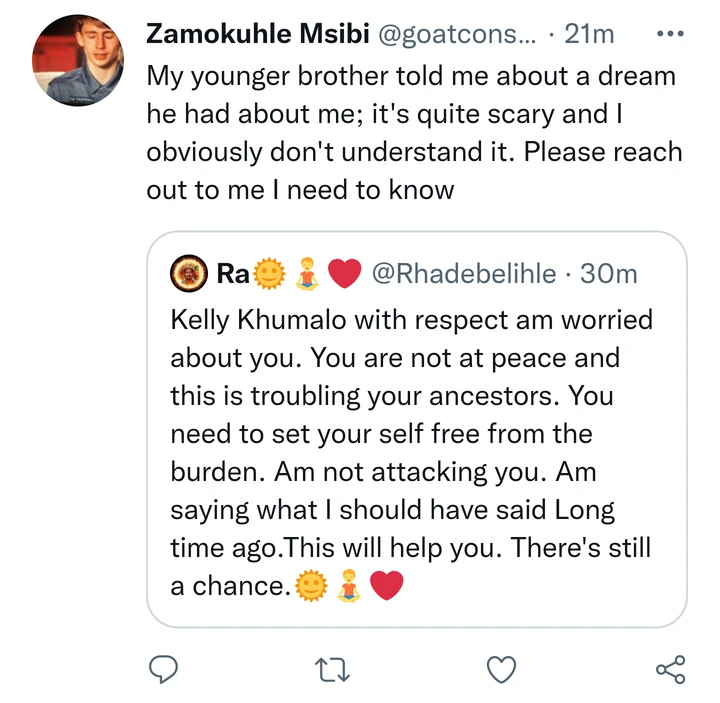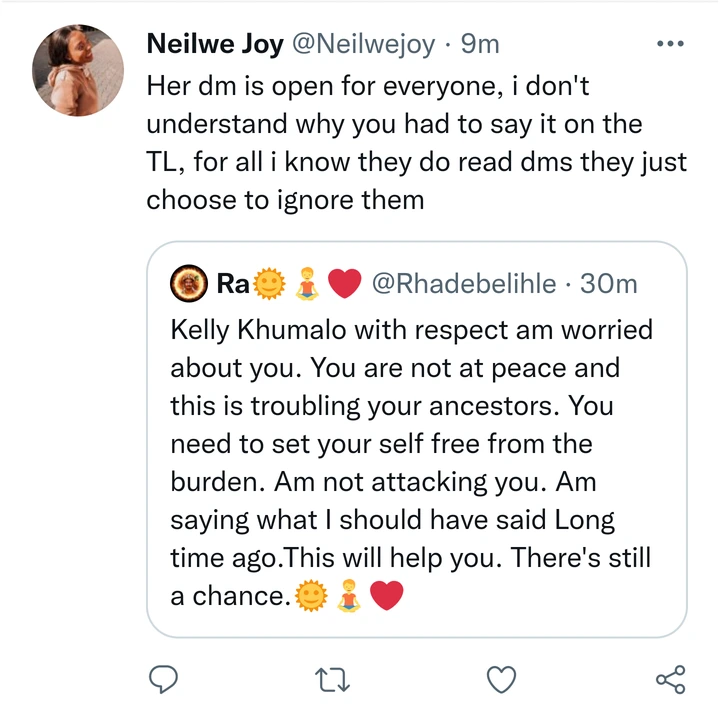 Following all that, the prophet decided to delete the post and apologise to the public.
Opinion:
Celebrities often ignore people's messages unless you just make a public post and mention them, so the prophet should make his prophecies public so that he can continue to help people since there are chances that they'll never see the message if it's sent inbox. What are your thoughts on this? Comment below