Nigerian Army Speak On The Arrest Of Chiwetalu Agu
Yesterday, the 7th day of September 2021, the news of the arrest of one of the famous Nollywood actor, Chiwetalu Agu trended all over the social media platforms in the country and beyond.
According to reports yesterday, the Nollywood actor who is from the Igbo tribe, was arrested yesterday for putting on a long dress which has the colour and flag of the indigenous people of Biafra (IPOB).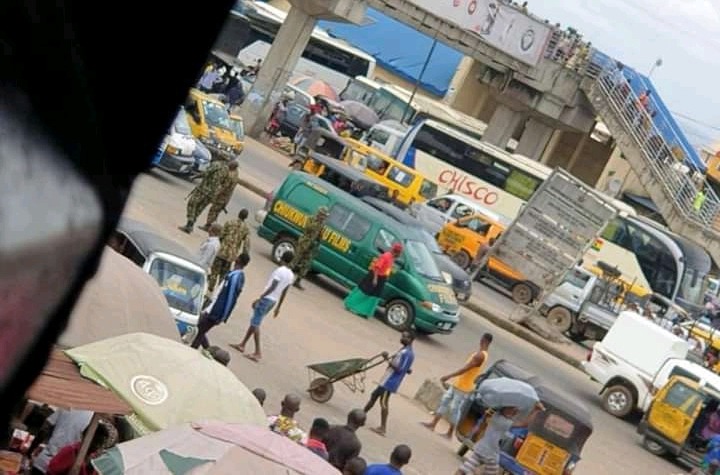 Vanguard reported the arrest of Chiwetalu Agu in a viral video seen on Thursday, as he was arrested in Anambra by officials of the Nigerian Army.
In a statement released on Vanguard's verified Facebook handle on Thursday, the Nigerian Army confirmed the arrest of the Nollywood actor.
According to them, Chiwetalu Agu was arrested because he "openly declared his support for the proscribed Indigenous People of Biafra (IPOB), thereby inciting members of the public to support the separatist group".
Recall that the indigenous people of Biafra, have been watched and labelled as a terrorist group in the country and so they are a concern to the federal government.