Three robbery suspects grabbed by Kumasi police: Interrogations leads to identity of gang leader
The Ashanti regional police command have arrested three robbery suspects who were believed to be hiding in Santansi for over 2 years now. After seeing the vulnerability of their victims and the comfort they have achieved in this town, they refused to leave but only cover up their tracks. From reports revealed on Nhyira FM, they have on several instances robbed houses that are known to have people or persons who are well to do and have beaten up drivers and many other victims.
One of their latest robberies involved a house around a shell filling station where they reportedly shot at one Mr. Coffie. According to the police, the suspects, Emmanuel Okai, Joseph Dumoh, and Prince Dartey were on the run after police haunted them down a year ago. But they have managed to escape the police grip until an anonymous tip led to their arrest in the early hours of today.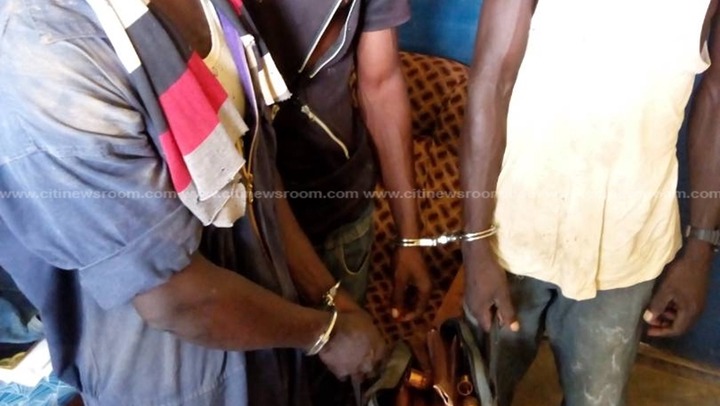 As it stands, these robbers are being processed for court and are cooling off at the police station. Victims of these robbers have revealed that they are merciless and ruthless in their operations. The police after interrogating them and trying to find out other hidden agenda of these robbers realized that there is one Abass who oversees these operations. The Abass leader himself is nowhere to be found and is on the run. The police are currently hunting him down in order to bring him to justice.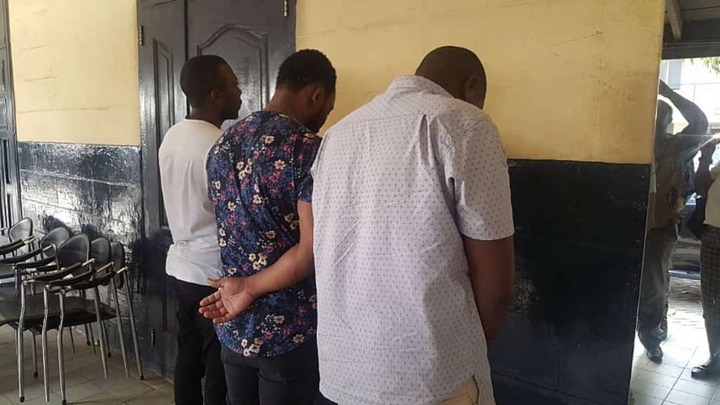 As for Abass, the police believe he is hiding with an alleged girlfriend in a suburb of Sunyani but are currently finding difficulties in finding this exact location. The Ghana police are still trying their best to haunt him down as soon as possible. The police are also encouraging each and every Ghanaian to play a part in the current decision by the security service to haunt down these criminals.