Tuchel finally reacts to Conte's comment about Romelu Lukaku at Chelsea.
Former Chelsea manager Antonio Conte, while working as a pundit during TV coverage of Chelsea's Champions League 1- 0 defeat against Juventus on Wednesday, assessed that Chelsea has not quite figured out yet how to effectively use Romelu Lukaku following his big-money return to Stamford Bridge in the summer.
And ahead of Chelsea's last Premier League game before the second International break of the ongoing season against Southampton this afternoon, Tuchel was asked to make is comment on Conte's assessment, and he has reacted calmly to the comment, claiming that he watched him(Conte) while he was making the assessment, and he was right in some way and that he was also praising Lukaku while making his assessment, and he is not offended by Conte's comment.
Below is how he(Tuchel) has reacted to the comment.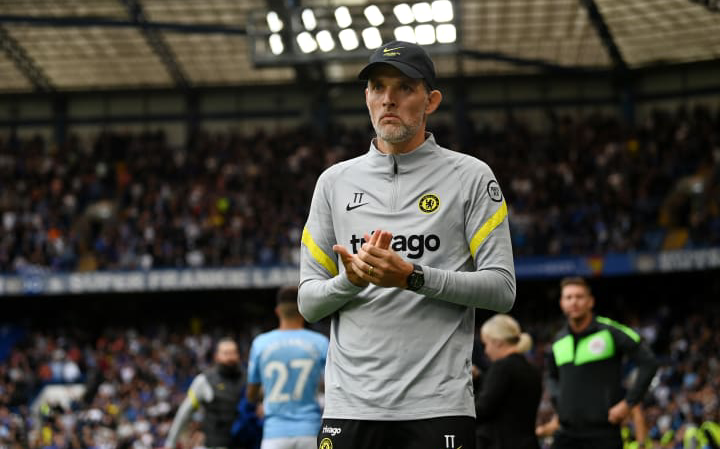 'He (Conte) was obviously not on the telly after the Tottenham game,' Tuchel began his reaction.
'Of course, if you watch this game against Juventus isolated, he is right on that point and he's obviously in the TV studio to analyse this one game so he's right, no discussion about it, but it is not a general thing. If you watch the other games he's maybe not right.
'I don't feel offended, don't get me wrong,' Tuchel continued. 'He has every right, he is in the TV studio to do so. I even saw it while I was showering before the match in the hotel.
'I saw him talking about us, and I saw all the pictures that they showed of Romelu and our other players from the Tottenham game, and they were talking about how good the link-up play is from Romelu and how strong he is and how much he's scored, so they were praising him
'After the Juventus game, they have the right to say that he was too isolated. Juventus made him isolated. It felt like seven players around him all the time in the box. They did it well and they did it in style, and we have to accept it, but it's not a general problem.'
Source Chelsea website.
Tuchel has made it clear that Lukaku being isolated against Man City and Juventus is not a general problem as he has proven himself in other games this season.
Do you think Lukaku will score today against Southampton?